By Derron J |
04
May 2022 |
0
Comments
4 Best Features to Consider When You Buy a Rechargeable Flashlight
1. How Bright Do You Need It To Be?
This is usually a key feature when deciding to purchase any flashlight. Of course, everyone wants the brightest there is, but it's important to consider what you plan to use it for and how many lumens you actually need.
If you're using it for everyday carry such as going for a walk, or when you lose something under your car seat, Let's be frank, the flashlight on your smartphone can will work just fine.
Now if you're needing a rechargeable flashlight for hunting, law enforcement, diving, sailing, caving or tactical reasons, the 50 lumens it produces is nowhere near enough to be safe and effective!then 2000 lumens will serve you well.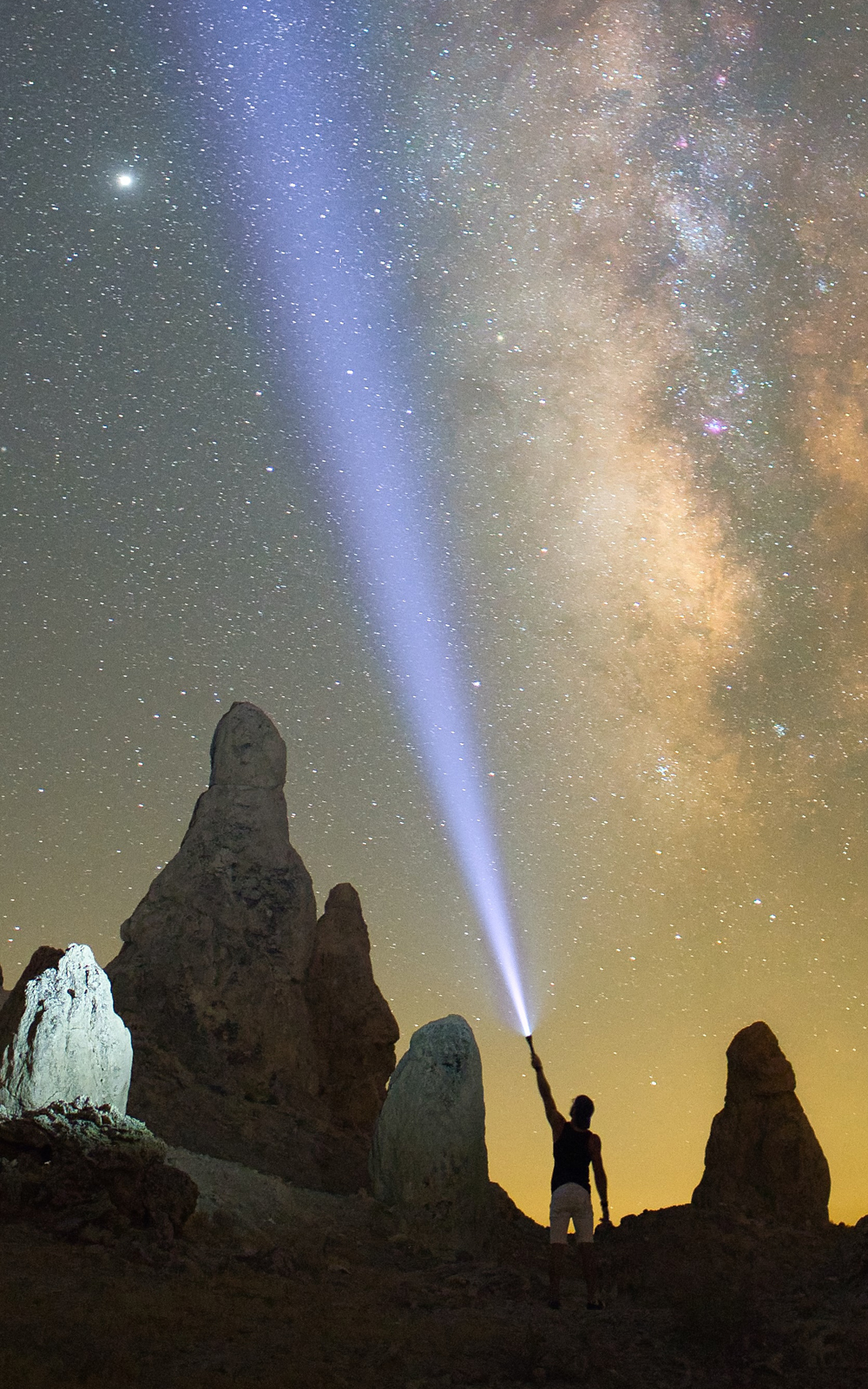 2. Flashlight Size
Ah yes, size does indeed matter when it comes to rechargeable flashlights. Of course, it really does depend on what you're using it for, but everyone is trying to stuff as much power into the smallest frame as possible. If you plan to use it as just an everyday carry for many small tasks, then a keychain flashlight or a smaller EDC flashlight would be sufficient.
But, if you plan to use it as a work light, or for hunting or the likes, then maybe a larger more powerful flashlight would be the direction you want to go. There are so many different sizes of rechargeable flashlights and they vary largely but keeping in mind all of these different features you will get a feel of which one is best for you.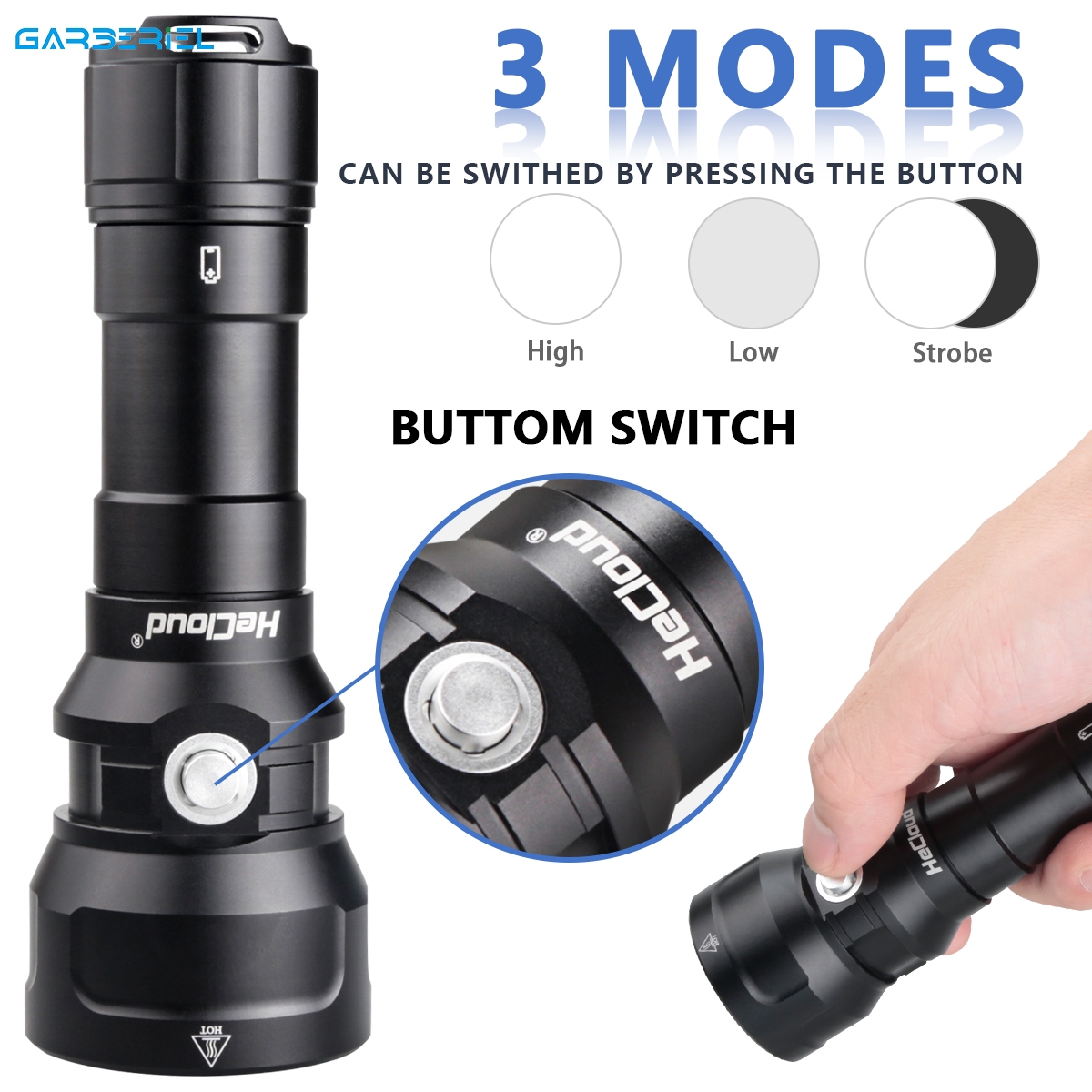 3. Batteries
Built-in vs Removable
Does it have a built-in rechargeable battery or removable rechargeable batteries? Both have their pros and cons. With removable batteries, you can easily swap batteries in your flashlight if one does and you don't have the time or resources to charge it at the moment. So being able to pack multiple batteries decreases the need of having to plug your flashlight into a power source to charge it.

On the other hand, having a built-in battery means having everything you need in one place. Meaning you don't have to worry about potentially carrying spare batteries. It keeps your packing light by minimizing the extra luggage. Nor do you have to worry about misplacing your batteries and having to search for new compatible ones. So it depends on your situation along with your preference to decide which battery type is for you.

Battery Types it Supports
Another factor for batteries is size. This is mainly one that applies to rechargeable flashlights with removable batteries. The two main battery sizes in rechargeable LED flashlights are 18650 and 21700 batteries. The 21700s are more energy-dense but they are also slightly larger and heavier.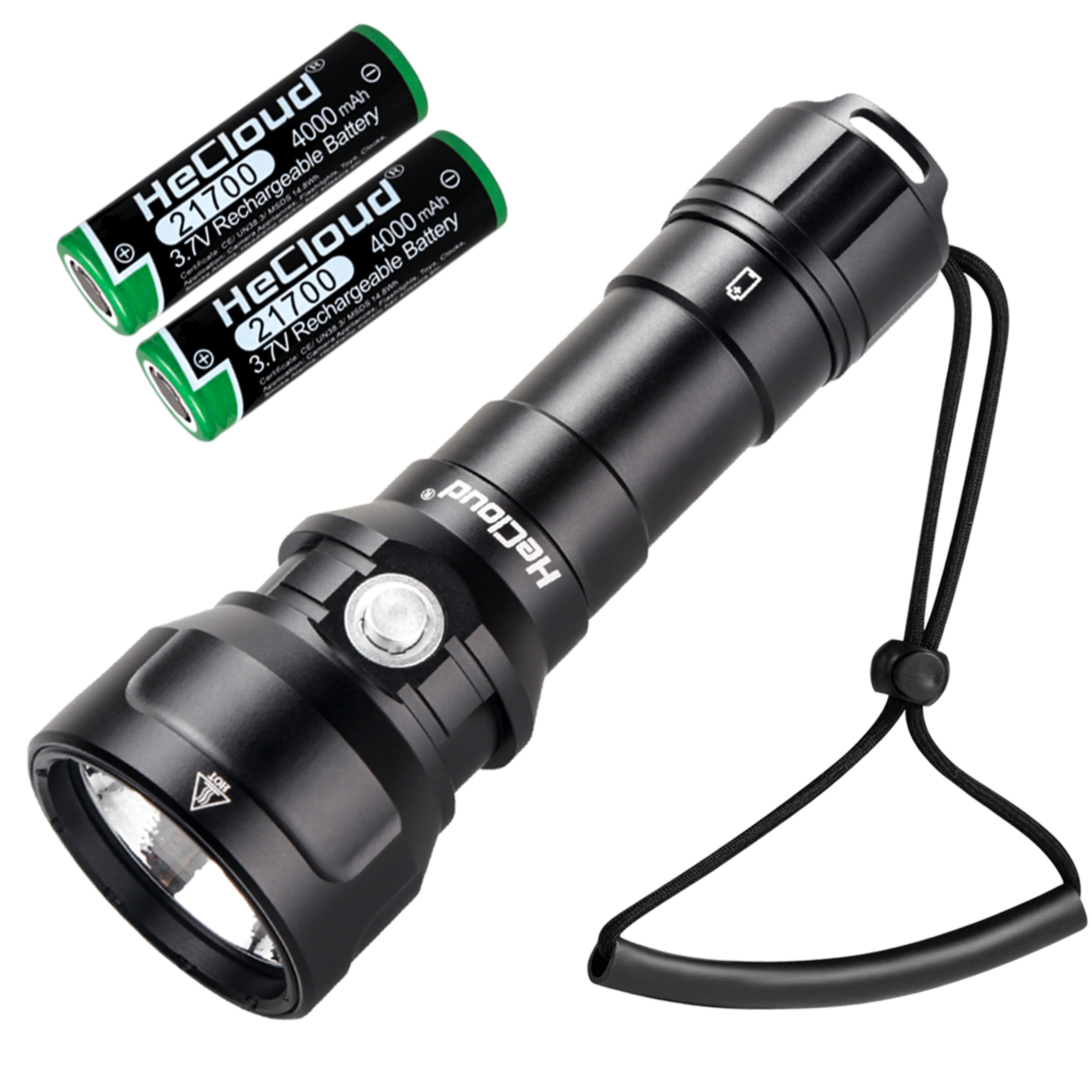 4.Flashlights performance & specifications
※ Weight: 135g/ 0.30lb
※ Length: 5.04in/12.8cm
※ Diameter.: 1.73in/4.4cm(head)
※ Material: Aluminum alloy
※ Finishing: Hard Anodizing Power: 1*21700 rechargeable battery (Included 2 batteries,the other one is replaceable
)
※ LED model: PM70 LED Beam
※ Switch: Magnetic Rotary Switch
※ Lens: High Penetration Tempered Glass
※Waterproof rating: IPX-8, underwater 120m
※ Impact Resistance: 1.5m
※ Beam distance: MAX. 266m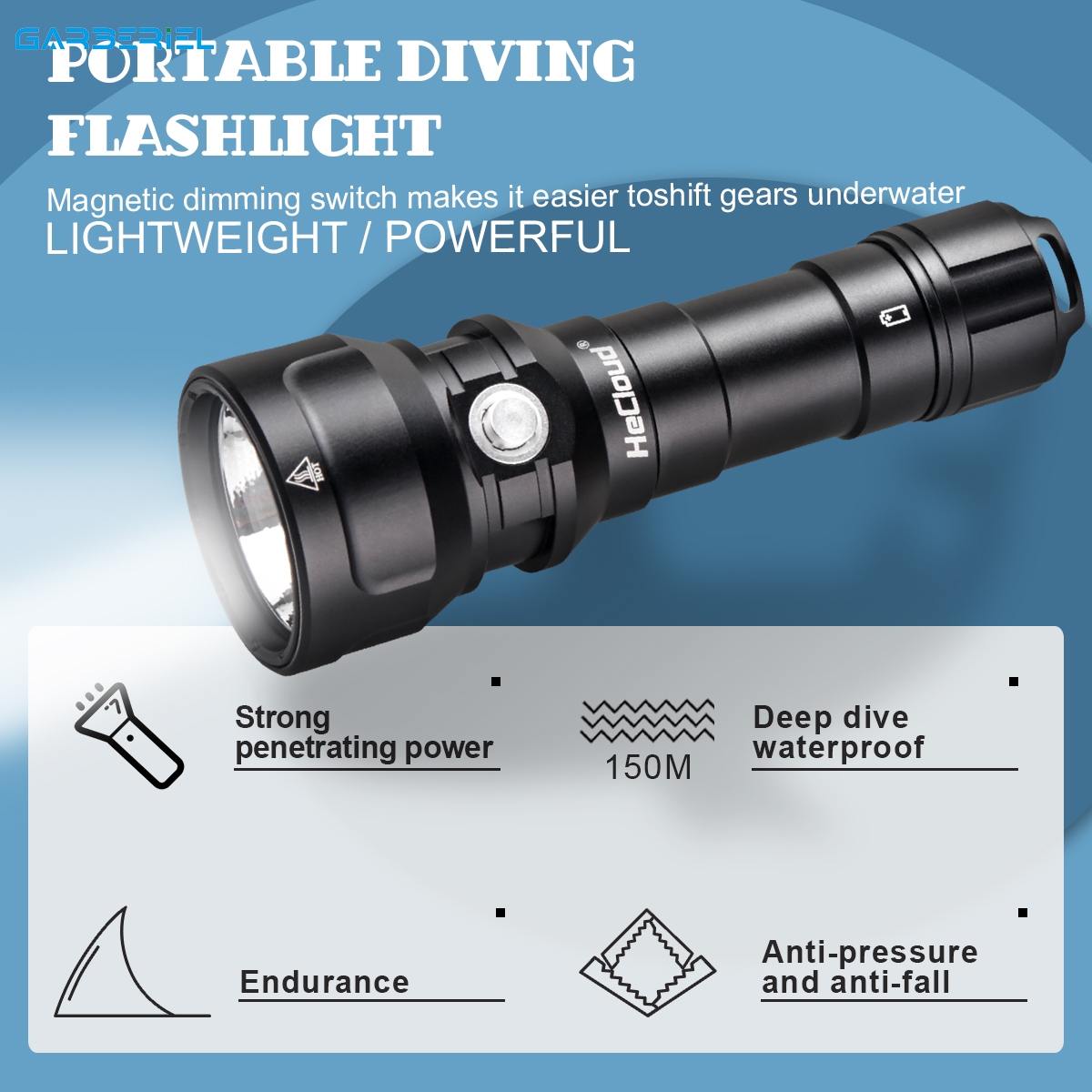 Leave a Reply
Your email address will not be published.Required fields are marked. *